Dream House Inspiration with Help From Interior Design Magazines
You dream of a stylish yet comfortable home that you're proud to show off to guests. Ideally, your space will be on-trend while also highlighting the best aspects of your personality. Accomplishing all this can feel difficult, but it's definitely possible when you have the right resources on hand.
The best option for getting the inspiration and actionable advice you need? Interior design magazine subscriptions. These provide a constant flow of information while helping you stay on top of the latest trends and techniques. You'll get a better sense of which designs are best for your home, lifestyle, and aesthetic preferences.
A few minutes of reading can give you a whole new outlook on all things interior design. Get started with the best interior design publications, which we've highlighted in detail below: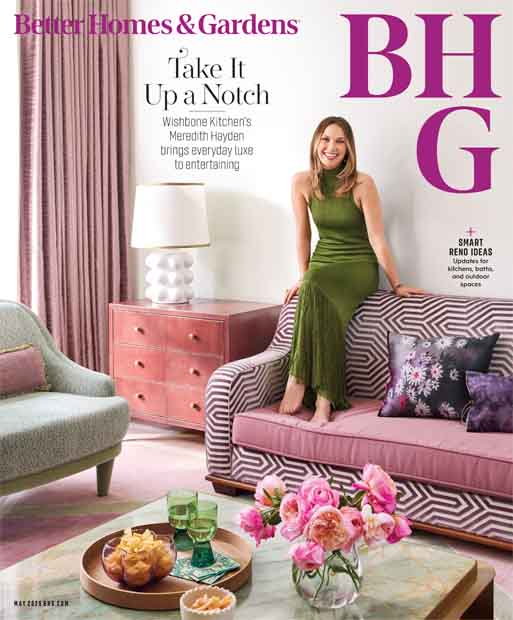 Better Homes & Gardens
No interior design magazine collection is complete without Better Homes & Gardens. This longtime favorite has all the advice you need to take your home's aesthetic to the next level - both inside and out.
Along the way, you'll find great tips for everything from DIY projects to cooking. You'll especially love the features that look to real families for insight. There's nothing quite like seeing how people add beauty to their lives every day. Travel inspiration is also provided so that you can level up your lifestyle.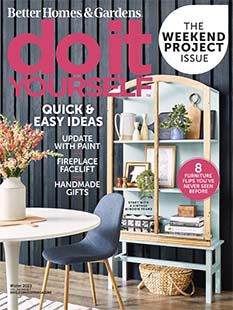 Do-It-Yourself
Created by the Better Homes & Gardens team, this advice-filled publication provides detailed instructions to help you transform your space through simple and advanced DIY projects.
Much of the advice in this magazine is practical, with organization strategies consistently proving among the most popular features. Beyond this, however, you'll find ideas for beautifying your space. Discover how the right paintings, lampshades, or even dish towels can transform the look and feel of your home.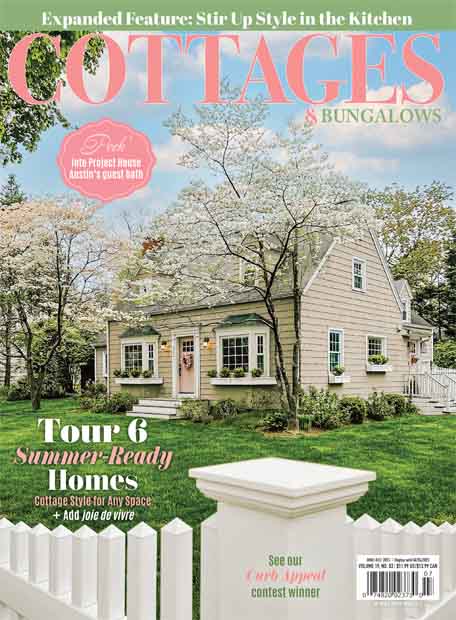 Cottages & Bungalows
Targeted at a particular type of reader, this interior design resource isn't right for everyone, but it might be the perfect publication for you.
If you reside in a small, historic home constructed between 1890 and 1950, you're the perfect candidate for this magazine. It will supply much-needed ideas for making your home feel more spacious and sophisticated - or cozier if you desire. Upon glancing through the how-to articles and photos, you'll be amazed by the transformation that a few small changes can promote.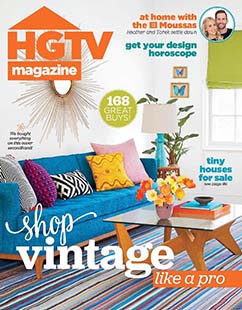 HGTV
You love watching interior design shows on TV, but sometimes, nothing compares to a casual session of browsing through a beautiful magazine. Combine the best of both activities with the magazine version of HGTV, which captures the appeal of this channel's iconic aesthetic.
This interior decorating magazine will clue you in on all the latest trends while helping you find practical ways to incorporate them at home. Before-and-after features are especially fun to examine, as they demonstrate how even the most lackluster spaces can be transformed.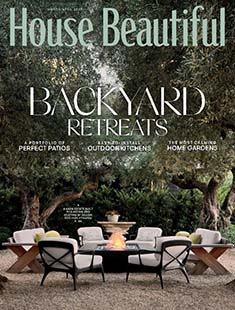 House Beautiful
A beautiful house can make you feel confident and glamorous. This is the central philosophy behind the home interior magazine House BeautifulHouse Beautiful.
As one of the oldest interior design publications, this magazine has a long history of inspiring readers. It provides valuable clarification as you attempt to decide between the colors, patterns, and textures available for decking out today's most gorgeous houses.
Many features provide glimpses inside readers' homes, offering insight into how the most creative and visually appealing looks can be incorporated into everyday spaces.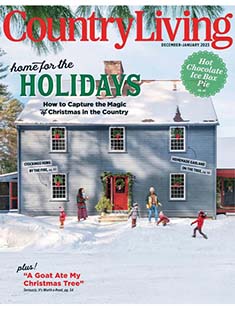 Country Living
If you hope to bring a rural aesthetic to your home's interior, glance through the pages of Country Living. While much of the advice within this magazine is targeted at dedicated gardeners, there's a lot to learn about country-oriented interior design. With each issue, you'll discover how you can make your home both attractive and comfortable. A little effort can ensure that every day within this charming environment is a true delight.
When you want to upgrade your home, there's no replacement for interior decorating magazines. There's truly something for everyone, including both novices and experienced home decorators.
Not sure where to buy interior design magazines? You're in luck - many of the best publications are easily available for subscription online. Check out our collection, so you can start receiving the most compelling interior decorating magazines in your mailbox.