Best Magazines for the Auto Enthusiast
Nothing makes for an exciting read quite like automotive magazine. From classic cars to modern marvels, every publication has something special to offer.
Deep dives into specs are sure to delight the hardcore auto enthusiast, while casual fans will simply be happy to browse through the glossy pages and check out the beautiful photos. Excellent car magazines abound, but the following are especially fun to read: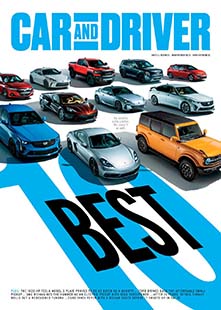 Car And Driver Magazine
On the hunt for one of the best car magazine subscriptions available? Look no further than Car and Driver. This iconic publication has a strong reputation and is highly respected among the industry's greatest authorities.
Car and Driver provides plenty of in-depth reviews on a variety of vehicles, as well as road tests and other detailed evaluations. Furthermore, the magazine offers reports from the latest auto shows.
Expertise is evident in every story, as you'll quickly realize while browsing the magazine's intriguing features. This is the magazine you want if you demand unflinching, tell-it-like-it-is coverage that will not make light of defects.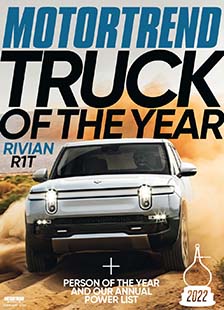 Motor Trend
Another popular title that should be recognizable to most readers, Motor Trend has been one of the most respected automotive magazines for years. Today, it's a top source of vehicle rankings, which both enthusiasts and everyday drivers rely on when purchasing new or used vehicles. These awards are often prominently featured in car advertisements, so it's no secret that manufacturers regard Motor Trend as an industry authority.
As the magazine's name implies, it mainly focuses on all that is new and exciting in the automotive world. Modern features are examined in detail to get readers excited about the latest developments. High-end drivers may be catered to over and above the ordinary reader, but that doesn't mean that Motor Trend is out of reach for casual automotive fans.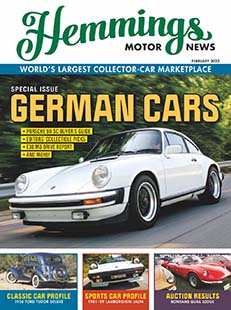 Hemmings Motor News
If you're passionate about classic cars, you can't afford to go without a subscription to Hemmings Motor News . For several decades, this beloved magazine has served as a go-to resource for people who enjoy restoring - or simply learning about - collector cars. Each issue is packed with how-to information, plus details about auctions and helpful hints for finding obscure parts. Vehicles highlighted in this magazine include classic sports cars, touring cars, and more.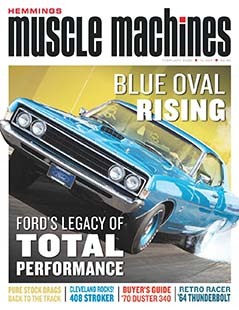 Hemmings Muscle Machines
Another excellent title from Hemmings, this magazine focuses primarily on vintage muscle cars. These high-performance vehicles impress with their specs alone, but you just might be compelled to invest in one of your own when you read this magazine.
Get inspired as you dive into profiles about passionate muscle car owners. These impressive individuals have a lot to reveal about all that goes into construction and design. They open their garages to readers, who can't help but get excited when browsing these compelling features.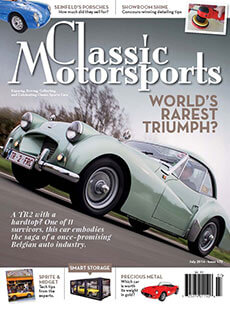 Classic Motorsports
How-to advice abounds within the pages of Classic Motorsports, which provides a compendium of information for classic car lovers. The images are fun to look at, while the articles are well-written and intriguing.
Each piece dives into details, but most stories can be finished quickly and are generally easy to read. Purchasing guides are a valuable inclusion for anyone interested in owning classic cars. Readers who already take pride in their classic vehicles will appreciate coverage from the publication's more technical articles.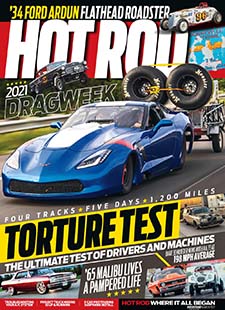 Hot Rod
Blending technical details with thorough coverage of the latest trends, Hot Rod is a must-read for auto enthusiasts. This monthly magazine covers everything to do with drag racing and muscle cars. Product tests and engine builds are especially popular among committed readers.
Get inspired with details about builds completed by professionals and amateurs alike. With coverage of vehicles built nearly a century ago and their modern counterparts, Hot Rod promises to teach every reader something important about the thriving practice of vehicle modification.
There truly is something for everyone within the surprisingly vast world of automotive magazines. You'll find plenty of information if you want insight into restoring classic cars, but you can also check out fun details about modern vehicles.
The best car magazines will have you eager to hit the road, but you'll also enjoy an exciting adventure as you relax and browse the glossy pages of your favorite automotive publication. Subscribe to the best car magazines today and see for yourself why, in reading or driving, the journey is as meaningful as the destination.